Please note: We are back to School on Monday 5th June. Enjoy the break !
Our Learning Heroes
At our Friday assembly these children were presented with certificates for their enthusiasm and hard work over the last week. Mr Poulton also praised the whole of Year Five for being great St Anne's ambassadors on their trip to Forbidden Corner in Leyburn. Well Done Everyone!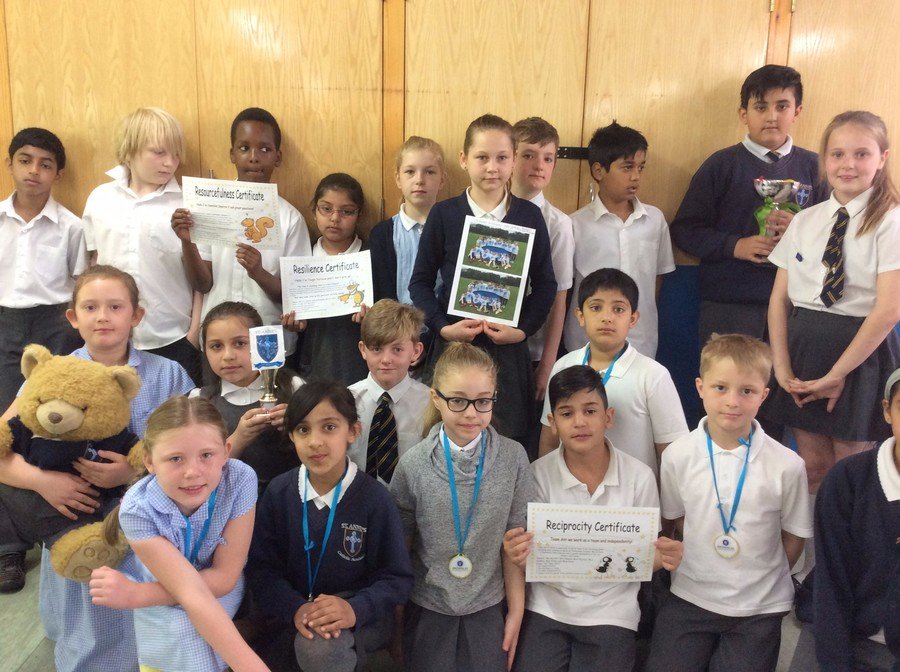 This week's ethos statement is: I can say one good thing about myself.
Our learning virtue to live by is: Responsibility; others can trust you to do things.
Please ensure all children arrive at school promptly and ready to learn at 8.50am every day.
If you have any questions about our school learning community please call 01535 210600 or email me:
Sam J Poulton Headteacher
Last updated: 26th May 3.05pm
The Brownlee Foundation Triathlon
On Monday 22nd May, a group of children from Key Stage Two took part in the Brownlee Foundation Triathlon at Bradford Grammar school. The first event was swimming, then we had to complete a circuit of the cricket pitch and we finished with running a lap of the school field to the finish line. We had great fun, as you can see in the video below. Billy Huckle Year 6
Our Full OFSTED Report can viewed here